Largest winery in Eger wine region purchases second nitrogen generator
That time, the generator was installed in the bottling plant. During bottling operation, air can be dissolved in the wine that results in detoriation of quality over time. Installation was done in a few hours, and the plant could switch to the generateed nitrogen without any hassle.
Our nitrogen generators have been used in wineries since 2001. Today, more than half of the largest Hungarian wineries use protective nitrogen gas, and most of them our generators. There are numerous smaller wineries among our customers, as well: especially those ones, where quality has the first priority.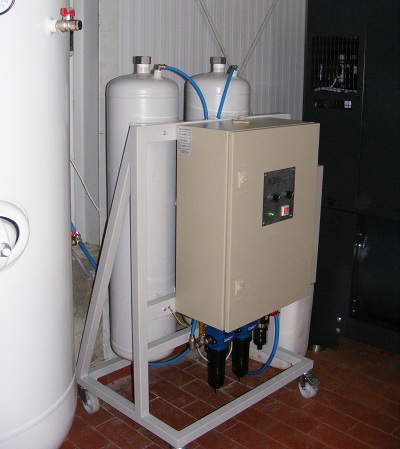 This nitrogen generator delivers 10 m3 food industrial nitrogen in an hour. If necessary, it can
be expanded to 30 m3/hour.